© Donal G. Burke 2014
From the Anglo-Norman conquest of Connacht in 1235 Loughrea served as the principal seat of power of the de Burgh Earls of Ulster and Lords of Connacht in the latter lordship. After the decline of that lordship as a unified entity in the fourteenth century Loughrea (also referred to in sixteenth and seventeenth century documents as Ballyloughrea) continued as the seat of power until the seventeenth century of their descendants the Burke chieftains of the territory of Clanricarde, which would form a large part of the later county of Galway.
Established in 1861, the Loughrea Town Commissioners discussed the subject of a coat of arms relating to the town on a number of occasions in the mid 1970s. At a meeting of the Loughrea Town Commissioners in April 1976, the Board of the Commissioners discussed a letter received from the office of the Chief Herald of Ireland, stating that there was no record of town arms for Loughrea. Having looked into the matter in advance of the meeting, the then Town Clerk advised those present that he had solicited the advice of V. Rev. Patrick K. Egan, then Parish Priest of Portumna and author of a respected history of the town of Ballinasloe on the matter. At a subsequent meeting of the Board, it was agreed that a grant of arms for the town would be sought from the Chief Herald of Ireland and, to that end, design suggestions provided by Fr. Egan would be forwarded with the application to the Chief Herald's office. A preliminary sketch produced by the office of the Chief Herald was approved in November of that year and, once agreed, a motto was settled upon.[i]
The arms granted to the town of Loughrea, County Galway by Gerard Slevin, Chief Herald of Ireland on 9th May 1978 composed of a shield of 'Barry wavy of eight Azure and Argent, a cross Gules surmounted by a lymphad, sail set and oars in action, Or' and for motto 'Dia d'ár Stiúrú.'[ii]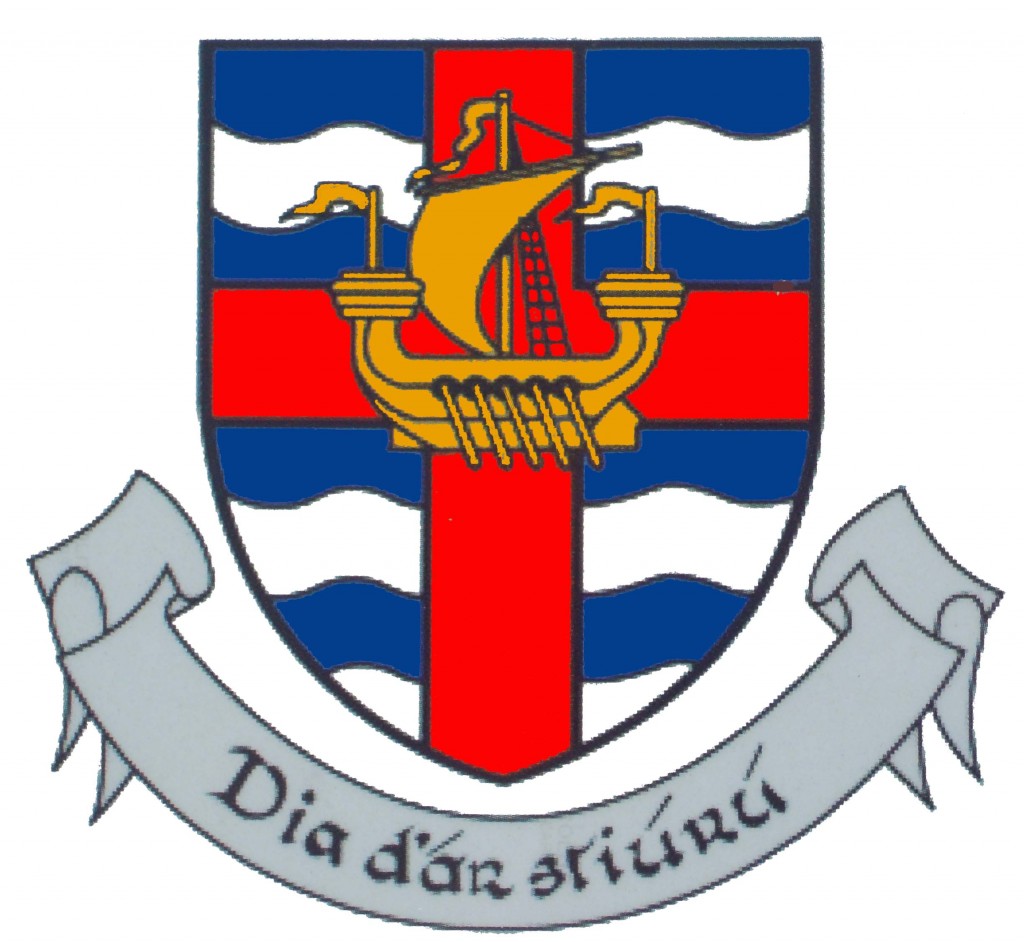 With regard to the symbolism of the elements, the bars of Azure and Argent were intended to represent the water of Lough Rea, which played an important part in the commerce of the town and from which derives the town's name. The cross Gules is a reference to the arms of the de Burghs (Or, a cross Gules) while the lymphad is said to recall St. Brendan the Navigator of Clonfert, patron saint of the Roman Catholic diocese of Clonfert, of which Loughrea is the cathedral town.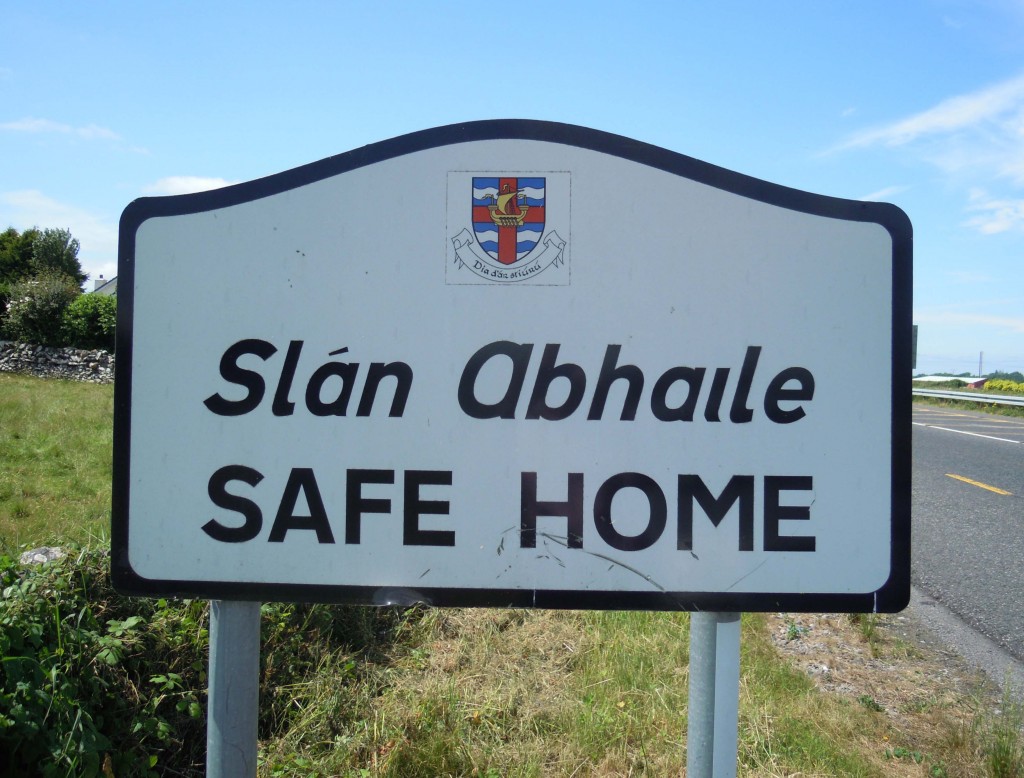 The arms of Loughrea town upon road signage entering and exiting the town.